Tracks: from 60 m to 5000 m
Kids and youth love competing and running with runBEAT. Tracks with different lengths give players a chance to challenge themselves or their friends in a playful competition. The winner is the one who crosses the finish line first. 
From the years of experience, we know that through exergaming kids and youth get motivated about running. Playful competition also increases heart rate and is a socially valuable experience.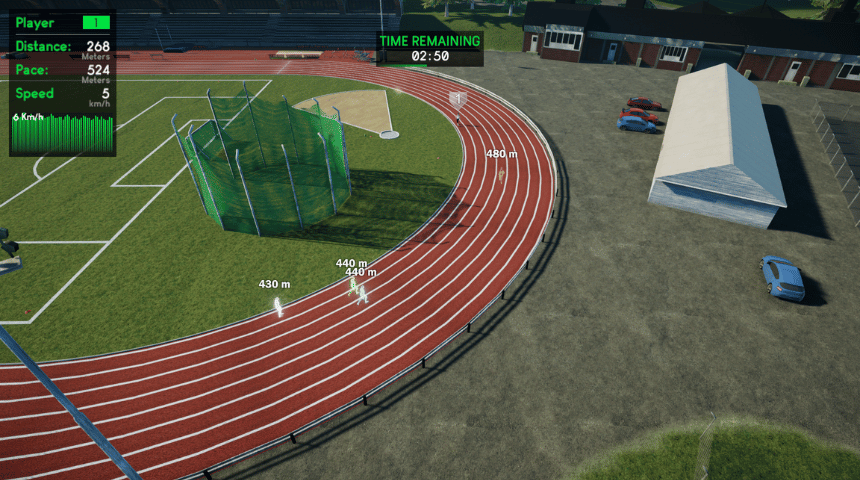 6 min Walking Test (6MWT) and Cooper test
With the 6 min Walking Test (6MWT) and Cooper test, players can measure their endurance. Tests give reliable results of their maximal oxygen consumption. It also compares the results to the results of the general population by age and gender. Kids and youth experience especially Cooper test as an engaging challenge.