Dragon Rush
In Dragon Rush, players collect diamonds flying at high speed as a dragon. With the help of non-motorized treadmills, players can adjust the dragon's flying height in the game. The winner is the one who is the best at adjusting their speed and collecting most of the diamonds before the finish line. Several difficulty levels make sure the game provides enough challenge both for beginners and more advanced players!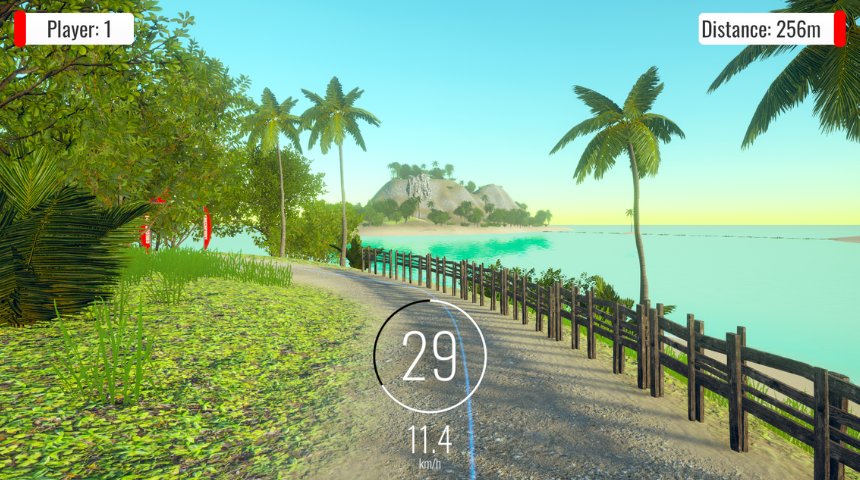 Checkpoint Race
On the Checkpoint Race, players compete against time. At the beginning of the game, players get limited time but can earn more by going through the checkpoints. Between some of the checkpoints, time stops. These stops give players time to take it easy and get ready for the next sprint. The goal of the game is to reach the finish line before the time ends. Points are calculated by the distance plus the time the player had left when they reached the finish line.  
There are three distances to choose from (500m, 1000 m, and 2000 m). Each of them has three levels of difficulty (easy, medium, and hard). Easy for brisk walking, medium for light running, and hard for faster running.